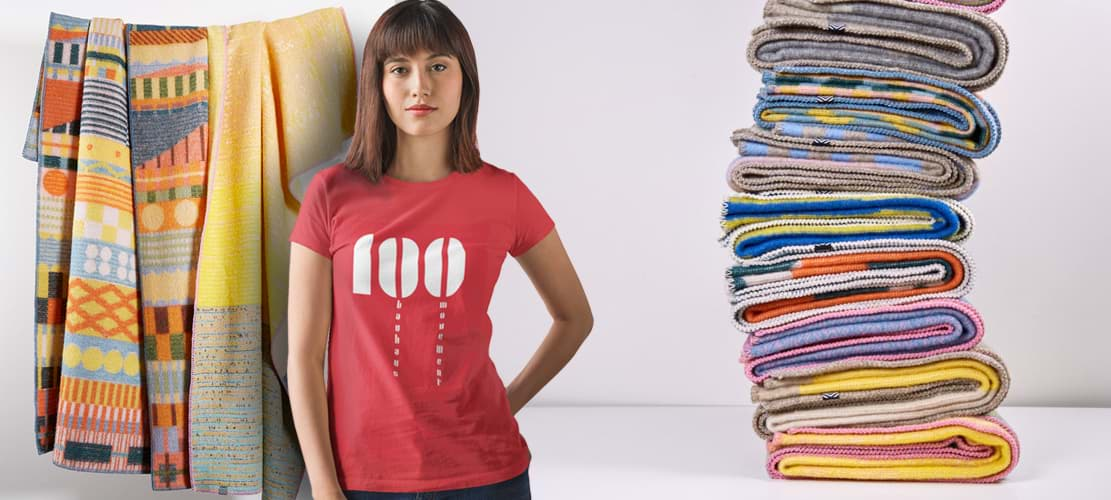 The new ZigZagZurich 2018 Wool Blankets Collection adds an exciting new roster of artists from around the globe. From the dynamic work of Mexico based artist Daniel Barreto to the Swiss works of Michele Rondelli and Sophie Probst.

The new Collection is inspired by nostalgia, art and graphics – from Pop Art to Bauhaus movement, spray paint effects, clear & bold stripes and geometric overlapping. With new yarn developments and weaving techniques, the shapes and the colours of the collection express the power of creativity with no limits, translated into textiles. ZigZagZurich creates art, for home and around, to live.

In occasion of the 100th anniversary of the Bauhaus, Michele Rondelli and Sophie Probst continued the series of "Bauhaused" blankets adding 3 new designs to the previous collection: "Gunta", "Bauhaused 3" and "Bauhaused 4". Geometric patterns declined in bright colours, celebrate one of the most important movement of architecture, art and design of the whole 20th century.